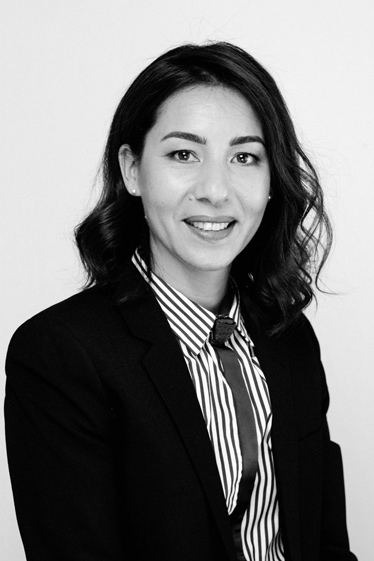 Main practice areas
Contractual disputes
Unfair competition
Corporate litigation
Bankruptcy proceedings
Mergers and Acquisitions
Education
Admission to the Paris Bar in 2002
Master de Droit privé mention Carrières judiciaires et Sciences criminelles (Panthéon Assas)
Master of Laws (LLM) (King's College London)
Membership / Activities
IFPPC (Institut Français des Praticiens des Procédures Collectives)
Inter-Pacific Bar Association.
Marion Ngo is involved in the resolution of business law disputes, particularly in complex litigation.
Because she has a pragmatic approach of litigation, that are lengthy and costly, Marion gives priority to amicable settlements. However, when a judicial procedure cannot be avoided, Marion is creative and devises innovative strategies.
In addition, Marion has developed an important expertise in restructuring and bankruptcy proceedings. In this respect, she advises and represents debtors, creditors and potential purchasers of distressed assets in amicable and judicial proceedings applicable to companies in difficulty.
Finally, Marion serves as counsel in domestic and cross-border M&A transactions, which enables her to better apprehend post-acquisition-related litigations (earn out, breaches of the representations and warranties, put and call options etc…).
Marion represents clients in a broad spectrum of industries such as automotive, computers and information technology, textile, pharmaceuticals, franchising and distribution, real estate, construction, and food and beverage manufacturing, among others.
She began her career at August & Debouzy then worked in the Litigation and Bankruptcy Proceedings groups of Baker & McKenzie. She joined Ngo Jung & Partners as a Partner in 2012.
Marion works in French and English.
Contact Marion Ngo
Download Vcard